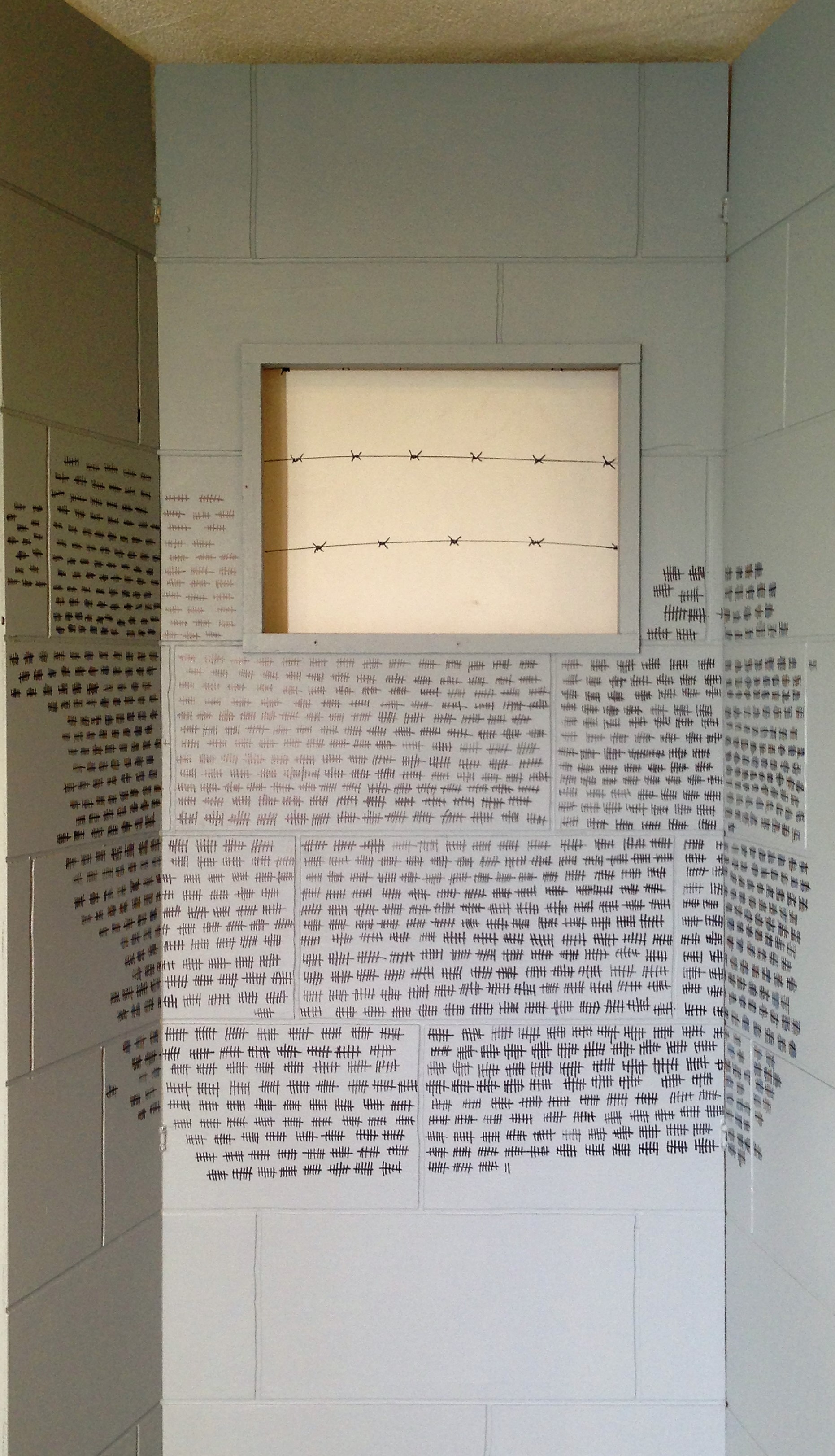 Lifer
Painted wood panels, barbed wire
US holds over 20% of the worldwide incarcerated population and with 665 per 100,000, has the highest ratio of incarcerated population in the world (~10 times more than Sweden, ~14 times more than Japan).
With this work I just want to give the opportunity to think about this issue and experience the thought of spending a long/life time in prison.
This work is to be installed as an interactive piece: Visitors are invited to take a moment to imagine that for 20 year, 30 years, for life, their only horizon is this wall with a window so high that the only thing they can see is the sky, and are invited to add another stroke on the wall to mark the time which passes...
More information regarding incarceration statistics and policies is presented alongside with the piece.

100 Cubes
100 Cubes cast in concrete.
The full title is : " A concrete view of 100 = Sum of n power 3 from n=0 to n=4"
The first cube consists of 1 cube (1 x 1 x 1)
The second cube consists of 8 cubes (2 x 2 x 2)
The third cube consists of 27 cubes (3 x 3 x 3)
The fourth cube consists of 64 cubes (4 x 4 x 4)
It happens that the sum of all these cbes (1 + 8 + 27 + 64) is equal to 100.
This work is installed in the Mathematics department of West Valley College