Desespoir
"Desespoir" is the french word for "despair".
I did this piece after the killing in Nice, France, on July 14, 2016...
So sad...
Bronze, 10" x 4" x 3"
2016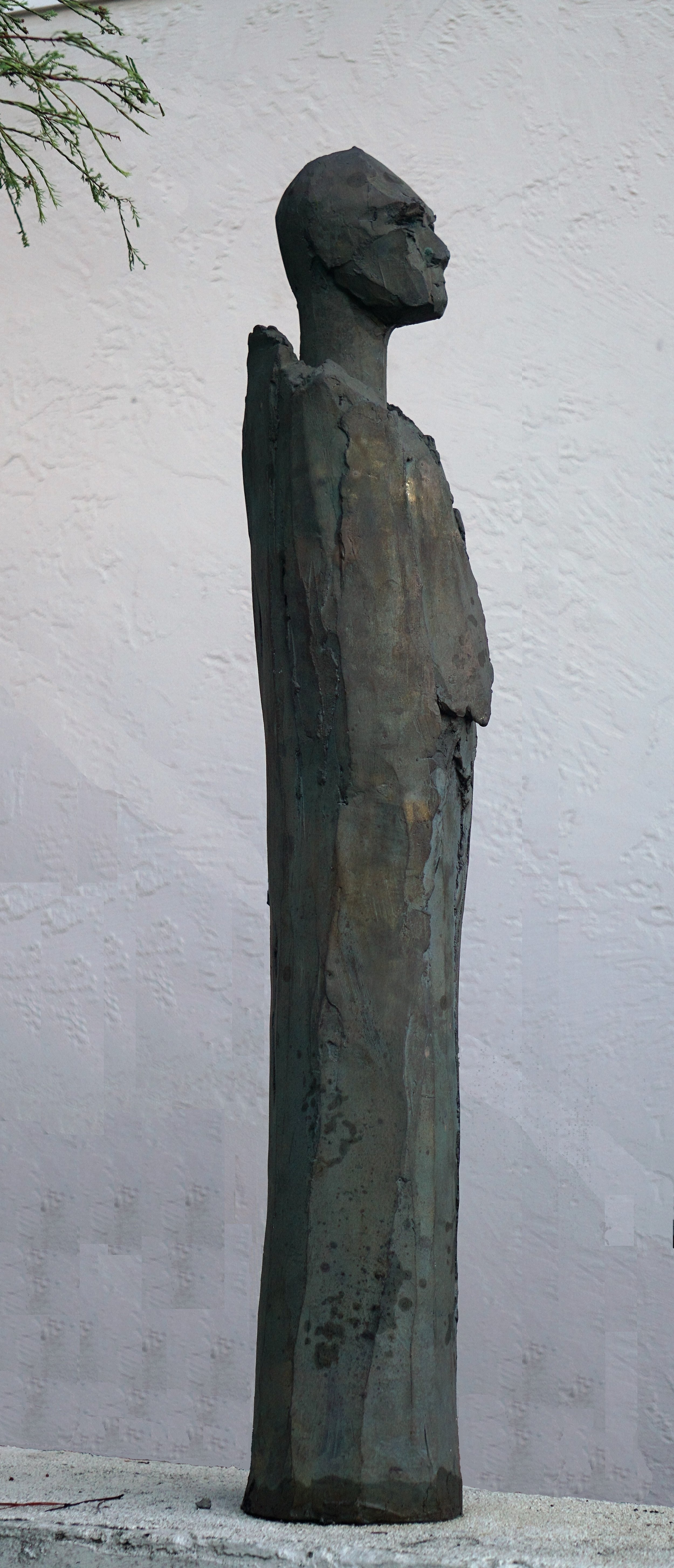 The Keeper
The Keeper is my first large bronze.
It was an adventure!..
It is 45" high and weighs 105 pounds.
It was inspired from a smaller piece that I made on the spur of the moment, as I was just testing a new type of armature for my clay. In my mind it represented a wise old man looking after a village, in one of these remote places, where danger can come from anywhere.
My goal with this piece was to create a serene and caring but powerful presence.
I decided to let the piece outdoor so that the natural elements give it its patina. It has been wonderful to observe its transformation over the last few months.
For now, it is standing next to the stair case leading to the door of our house and I like to think he is the Keeper of my house and my family.
Bronze, 45" x 8" x 8"
2016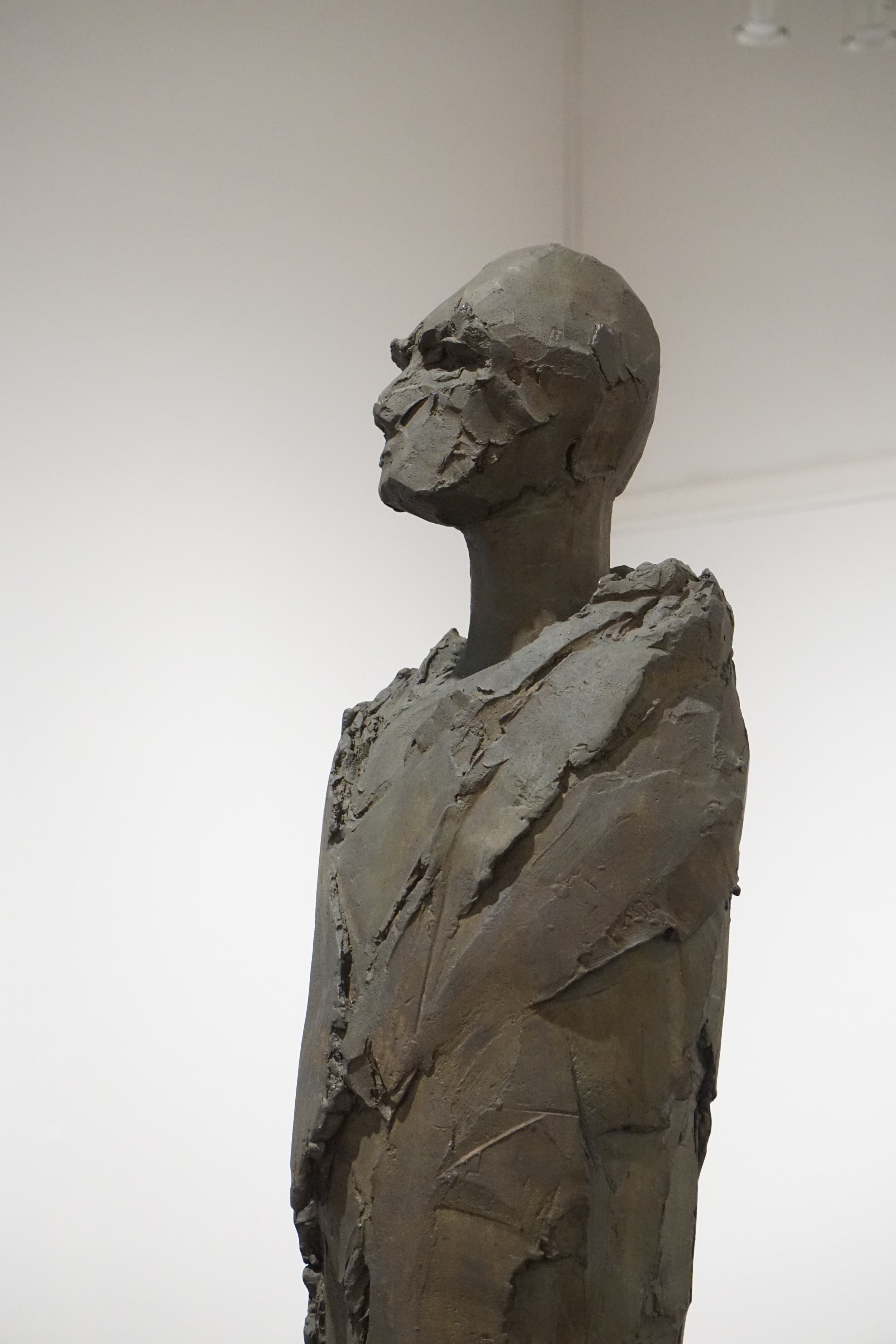 The Keeper (Detail)
Bronze, 45" x 8" x 8"
2016

Life is short
Bronze, 13" x 2" x 2"
2015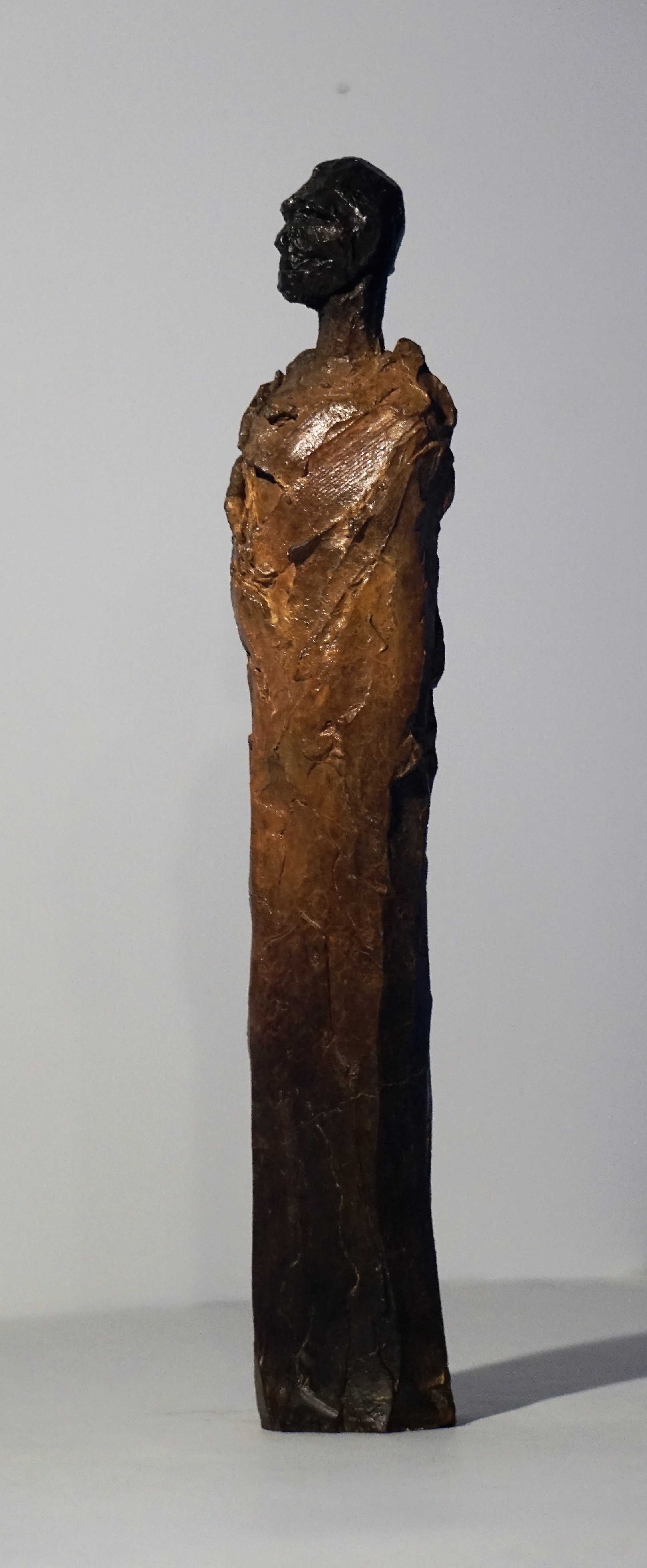 The Guardian
Bronze, 12" x 2" x 2"
2015
Anya
Bronze, 13" ½ x 2" x 2"
2015
Elegant Bitch
Click here to see more figures...