Rebirth
This piece was initially executed in clay before being cast in bronze. I used a blue patina for the woman and the inside of the sphere and polished partially the outside surface. I used the blue patina evoking the ocean to reinforce the feeling of calm and emerging life I wanted to convey with this piece.
Bronze, 10" x 10" x 10"
2017
Pearl
I did this piece as an abstraction of a study done from life.
Bronze, 8" x 5" x 7"
2016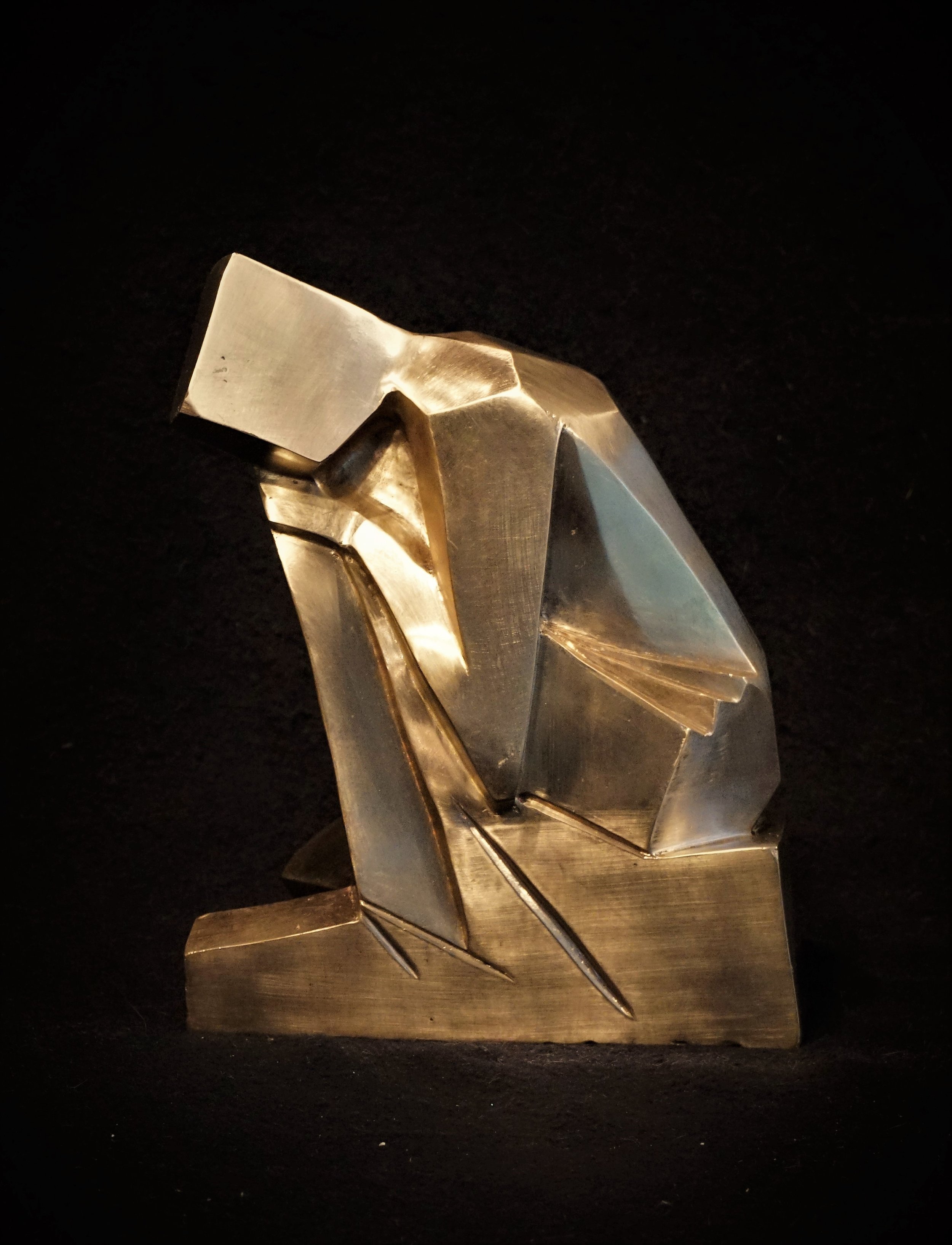 Thinking out of the box
Polished bronze, 10" x 8" x 5"
2016
Sold
Joy (2/8)
Based on a 1mn life drawing.
Bronze, 22" x 7" x 10"
2017
Joy
Resin cast, 22" x 7" x 10"
2017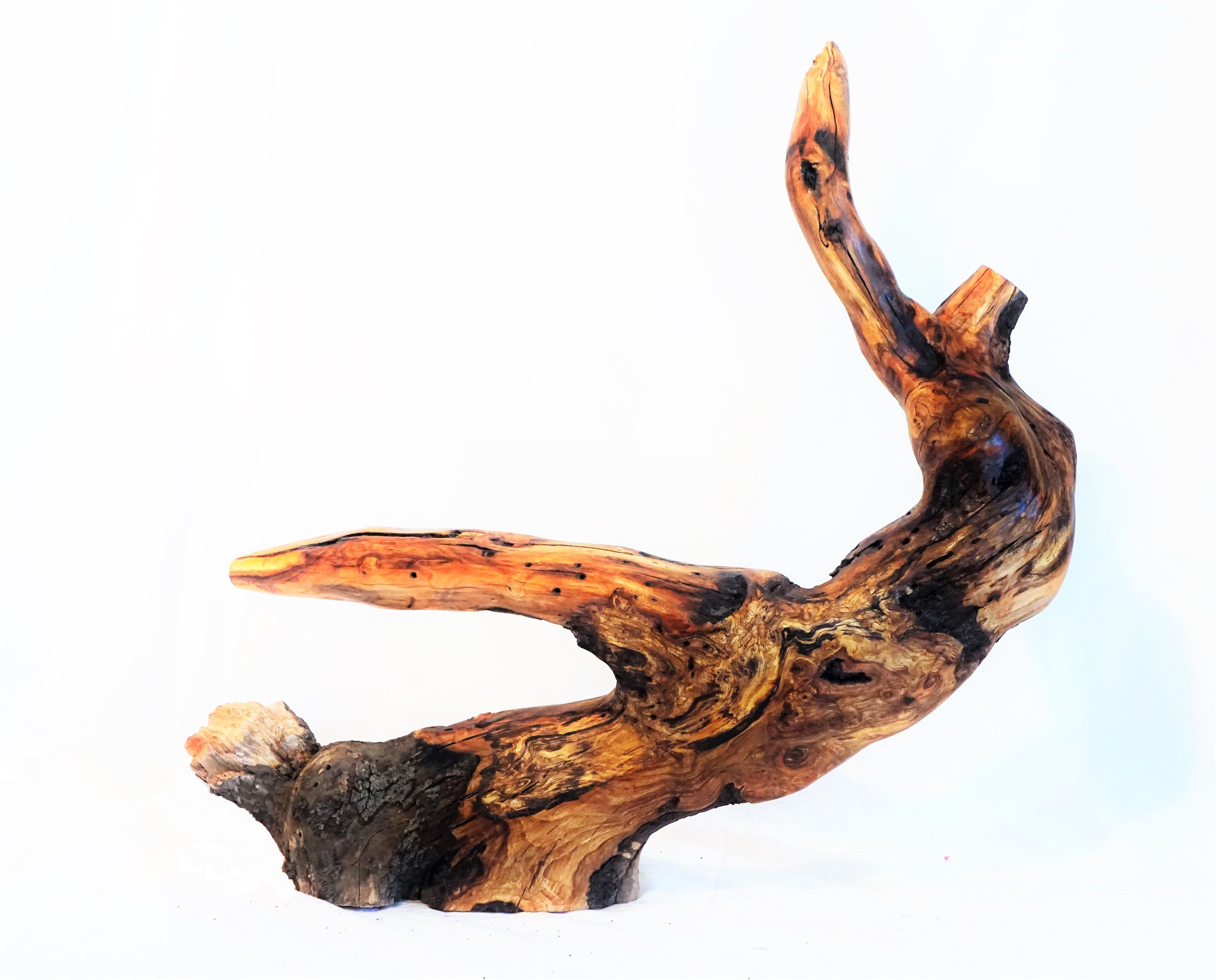 Figure de Proue
Carved from a piece of wood found in my yard
Wood, 21" x 22" x 7"
2016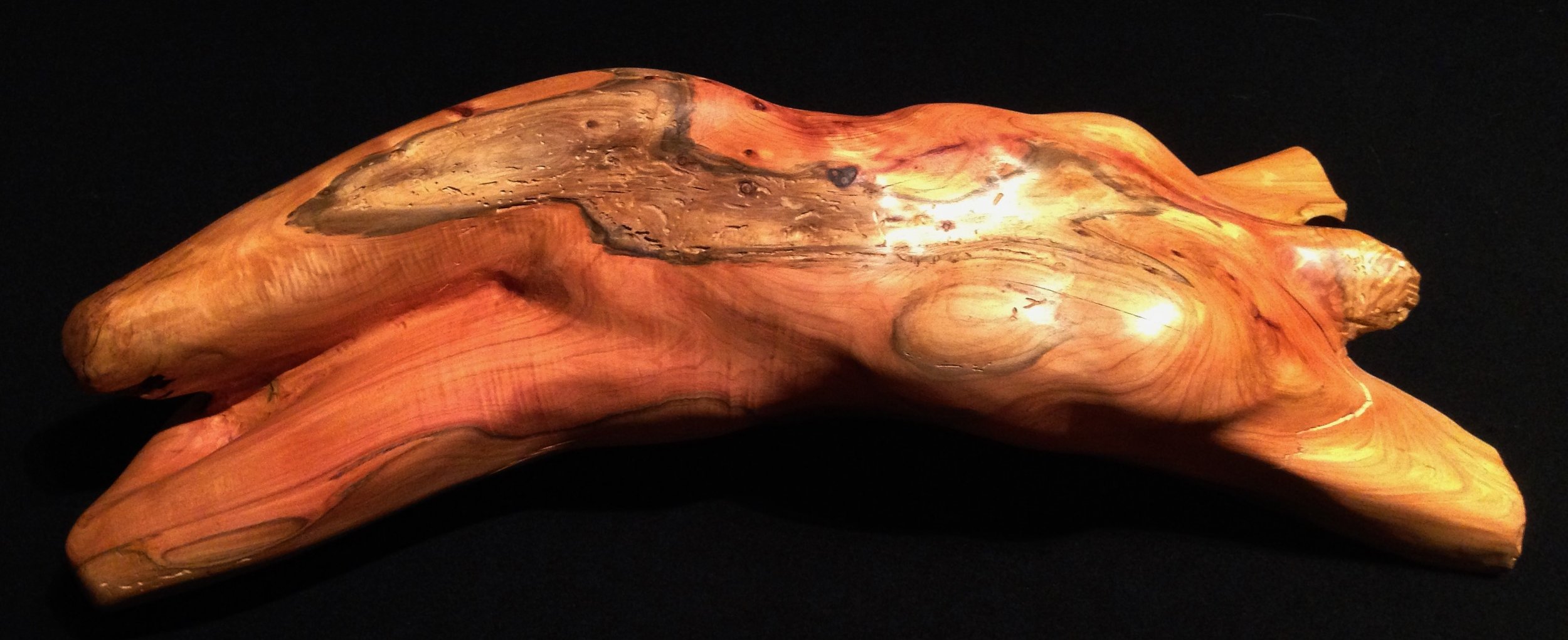 Blue Lady
I carved Blue Lady in a piece of cypress wood found in Moss Beach, next to the Distillery restaurant, supposedly haunted by a Blue Lady!....
Cypress wood, 8" x 25" x 8"
2015
Not for sale
LIT (Lost In Translation)
Bronze, 22" x 14" x 5"
2016